Moped GP this year was a blast. I raced my Derbi Variant Sport. Changed a few things from last year.
Before I started rebuilding this, I was running stock brakes, stock controls, no frame brace, old broken motor mounts and stock forks. It was scary to say the least.
Basically looked like this (sans knobbies)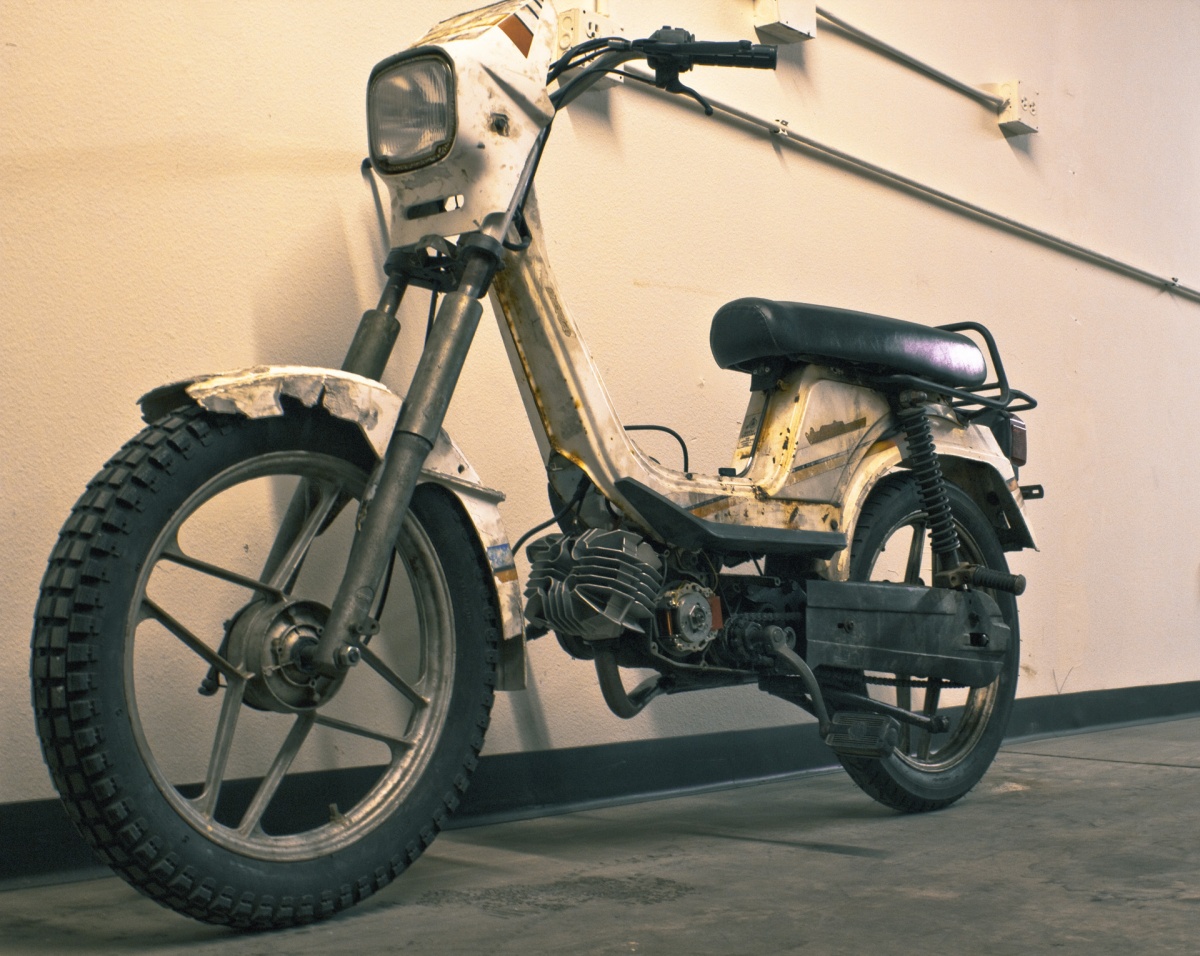 I finally decided to stop daily riding and racing, and just make it into a race bike. I wanted front and rear disk brakes, better forks, braced frame and a rear clutch.
Started with the motor. To do the rear clutch I needed to use a revolution input shaft which is 20mm OD. The stock Derbi shaft is only 17mm, so I needed to bore the bearing saddle for a larger bearing.
So I bought a mill and had it delivered.
Dan from 1977 Mopeds sent me a Italikit Start 5 Crank to use. Since this crank is 20mm, I needed to bore the bearing journals for the crank as well since it also uses the bigger bearings.
After getting the cases together, I reflowed the intake passage so there was not a large dead spot.
I used JB weld to do this.
I assumed the motor would just go together without any issues, but of course this was not the case. The ignition I was running had a 5 degree taper since it was on the stock flat reed crank, the new crank taper was way larger but appeared to be the same angle. This was my first time cutting a taper on the lathe, but I managed to figure it out and got that working great.
Next, the clutch bell needed to be machined. Since my lathe was too small to hold it, I figured out another way to hold it.
It worked great and was able to get the bell on enough for the entire clutch to grab, as well as have enough threads.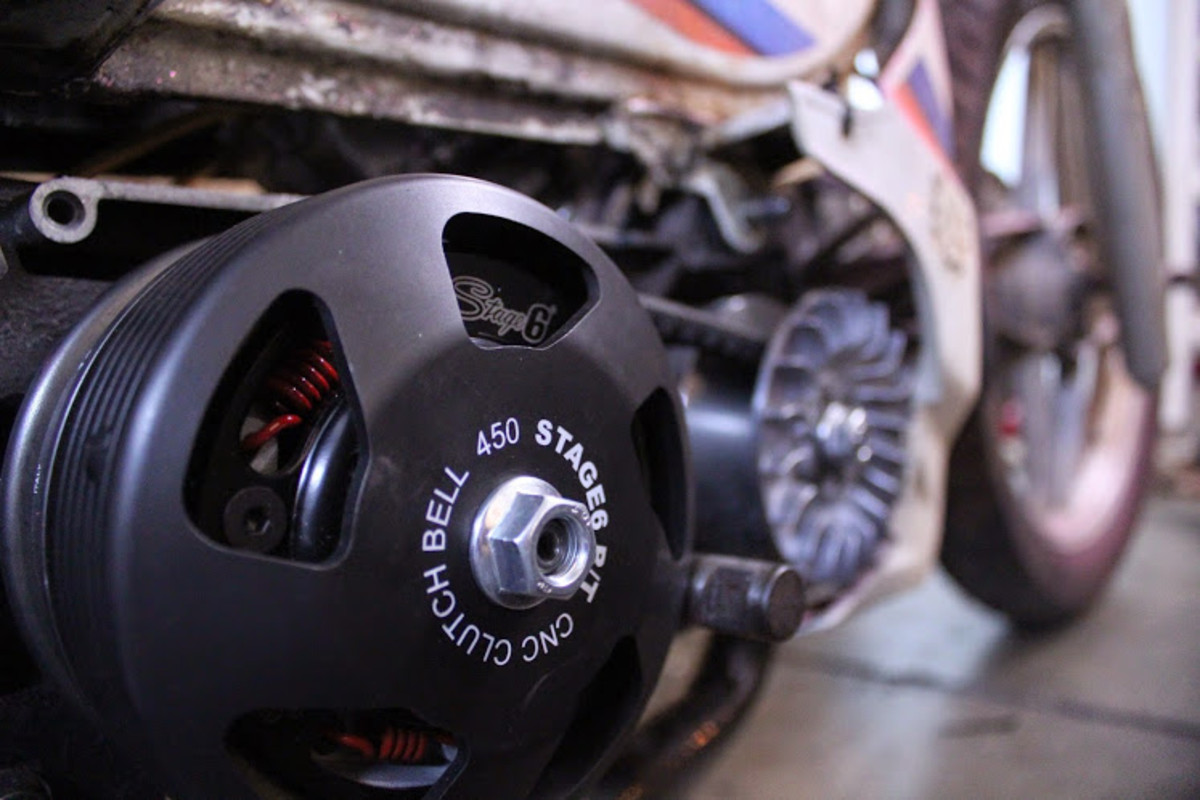 I still needed to make my disk brakes, and finish the frame and forks.
The forks I used were from a KX65. I needed to extend the headtube for them to fit Derbi. I cut the headtube in half and made about an 1.5in piece a tube spacer and welded it in. Then I needed to machine my own bearing races.
For the disk brakes I had to make an adapter that allows the disk to be bolted on. I did this for the front and rear using 5″ solid round stock aluminum.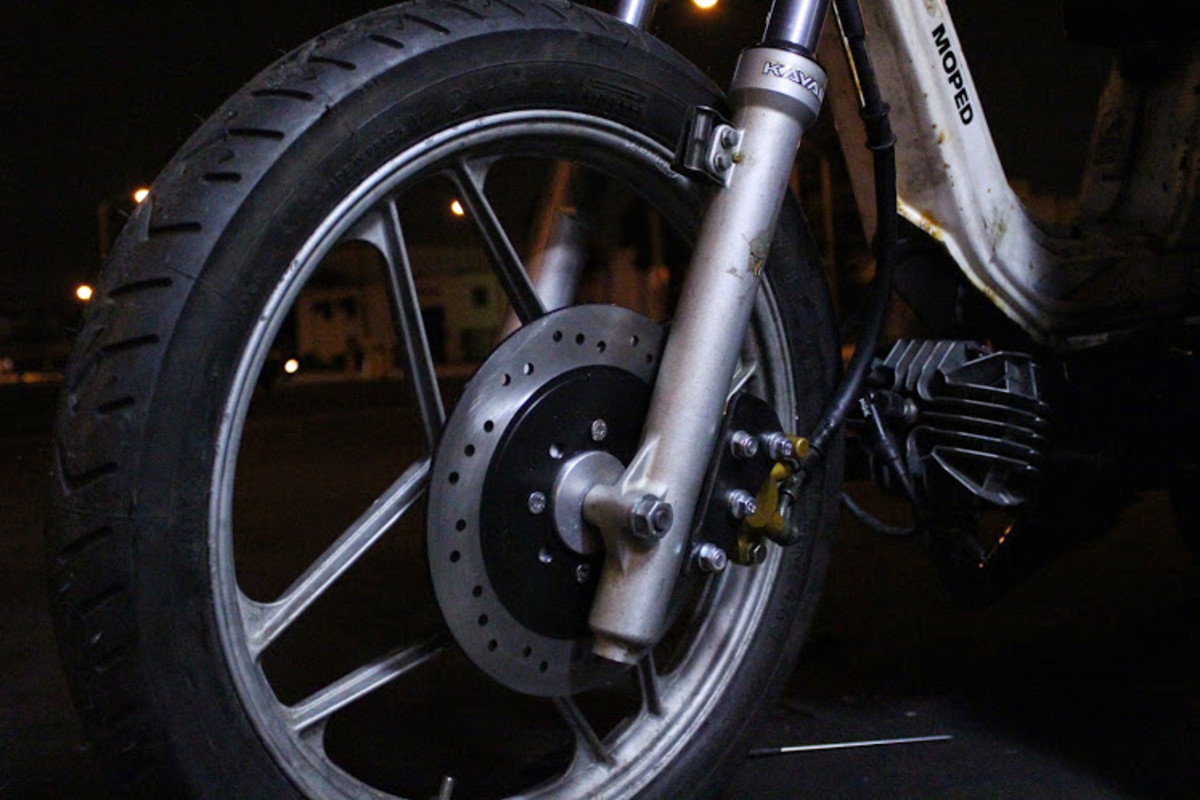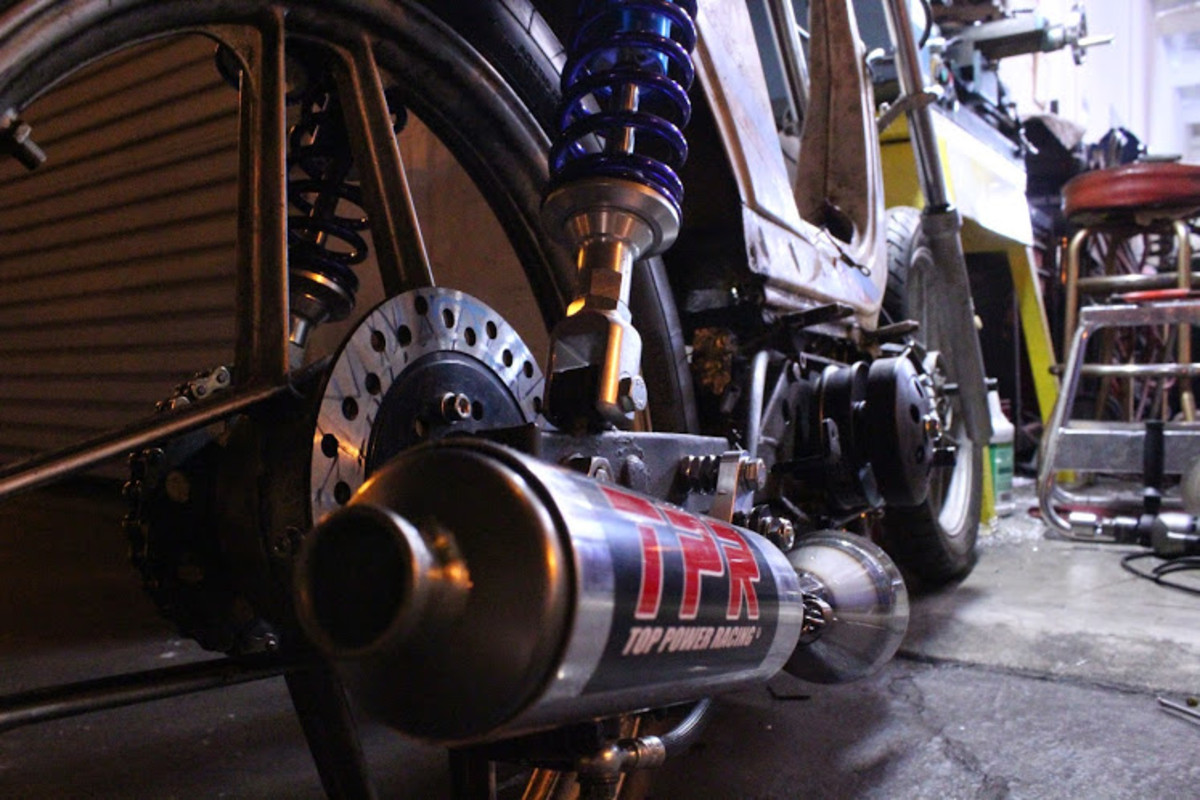 Then I welded in some top bars for stability.
I finally fire it up a week before the race to get it tuned, and the first launch I do, this happened….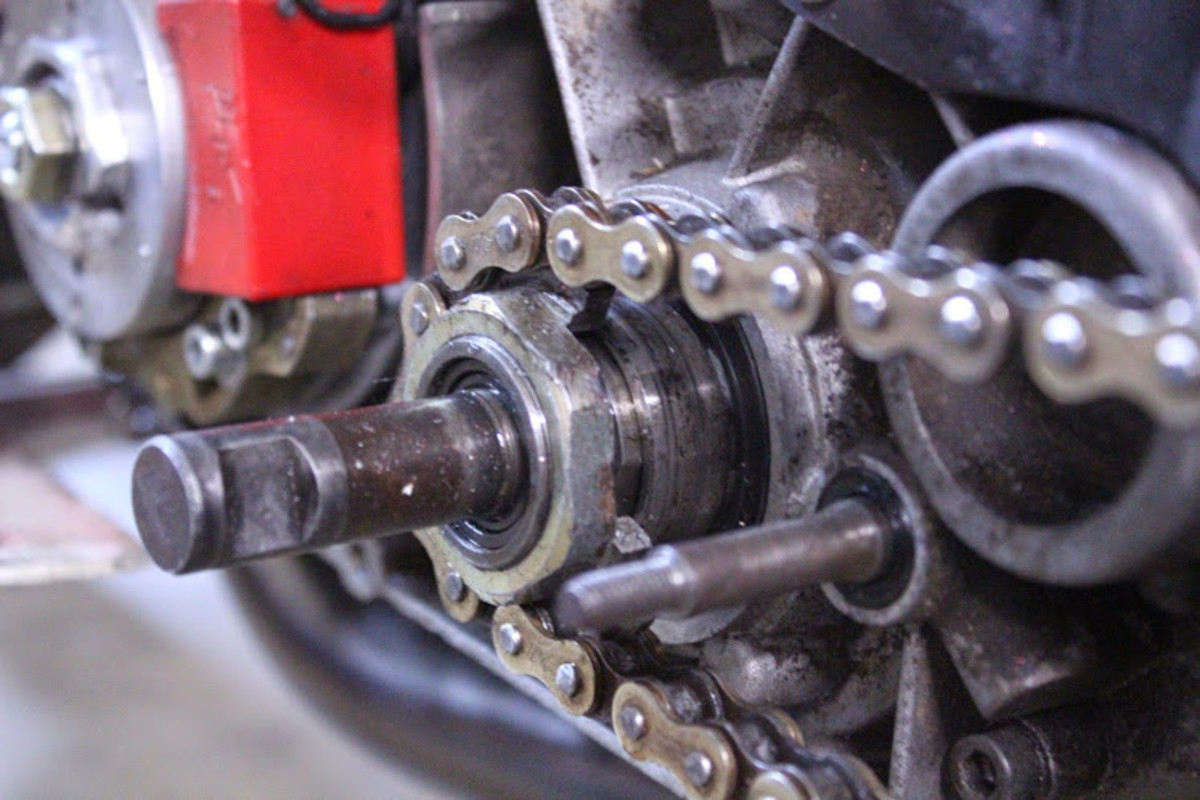 Lessen learned. Derbi metal is way better then china metal. That was an after market 12 tooth sprocket. It exploded, even with the clutch set to the lowest setting.
I put on a Derbi 14 tooth on, which as a bit more gear then I wanted, but made it work.
Here is the first start with zero variator/clutch tuning.
Here is at Moped GP. Won the drag race, but it was basically a tie with Barry's crazy Derbi.
The forks were not properly tuned, so it was a battle racing it on the track. Had the power to win, but the handling was not there. I just swapped out the forks to something a bit simpler and will be taking it up to the track to compare lap times next week.